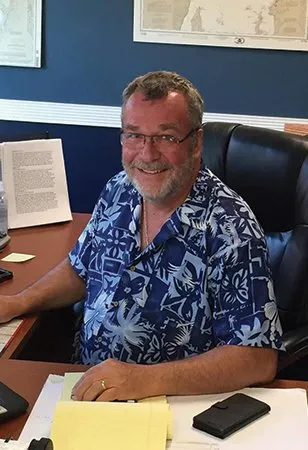 Brian Seeholzer
Owner/President
In early 1990, Brian Seeholzer recognized a need for a high-quality plumbing and heating company to meet the service needs in his Vermont community.
With a pick-up truck, a bag of hand tools, a couple of power tools and a license that said, "Brian Seeholzer, Master Plumber," Falcon Plumbing Service Inc was hatched. With no advertising budget, Falcon's work grew around Brian's reputation for knowledgeable, customer-focused, around-the-clock service.
Falcon has changed over the decades, growing and evolving with the demands of the community and the needs of the customers. Remaining a family-owned and -operated business, Falcon continues its founding mission and #1 rule – "give the very best customer service possible."
Brian has traded his tools for the director's chair, fielding customer calls and still helping in any way he can. The work is now in the hands of Falcon's highly trained and educated, professional and courteous technicians, who will be there for you, any time, day or night!
Always Available to Serve You
"We will never stop learning, that's why we believe that we have been successful in this business. Our customers trust our choices and know that we stand behind everything we do. What will happen tomorrow? No one knows… One thing we do know is that we will always put our customers first."
"We will always give the very best service, and we always have our light on!"
Brian Seeholzer
Owner/President, Falcon Plumbing Service Inc
Dedication to Linda
It must be shared that Brian would not have soared so high without the strength and support of his loving wife, Linda.
It is to her memory that we dedicate this page.